Finned Tubing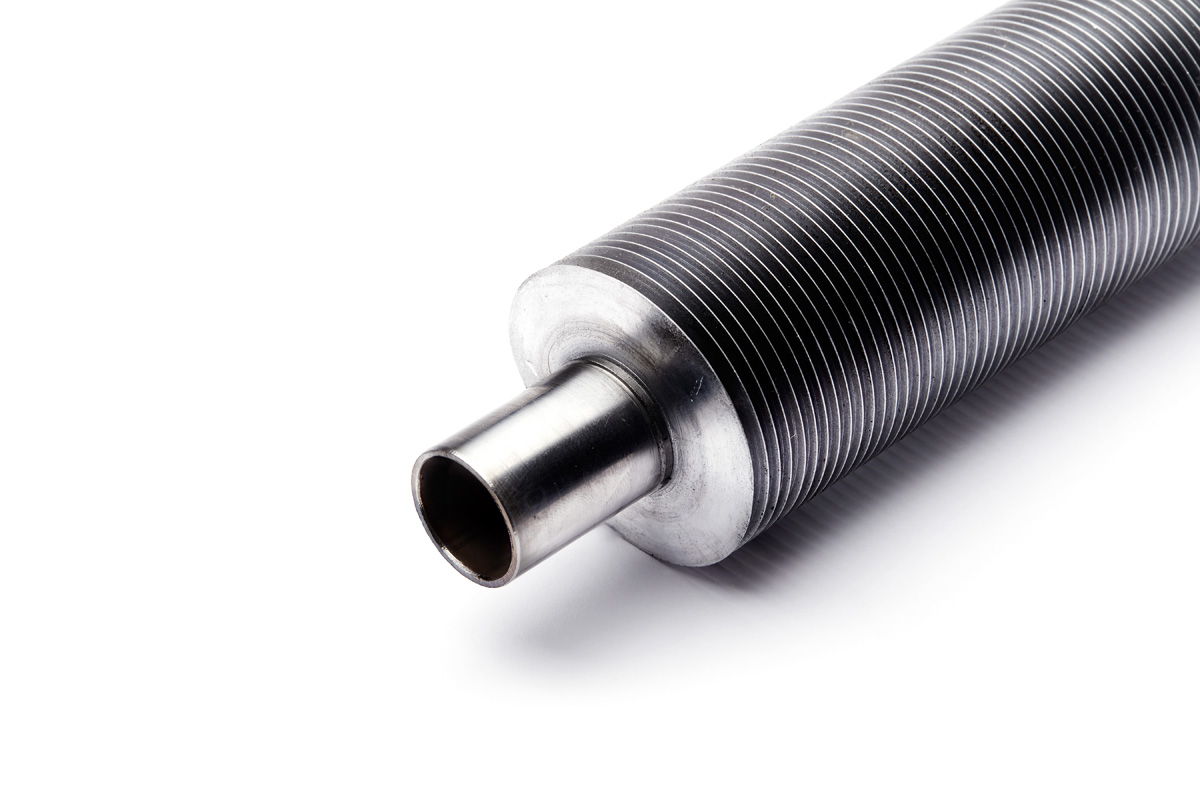 Finned tubes are the main components of heat exchangers. They are a series of tubes where fins have been added on the outside to increase the contact area with the outside fluid, to exchange heat and between the fluid inside the tube and the fluid outside the tube.
PalmFox As a leading brand in the oil and gas industry world , guarantees its diverse and quality products. Just contact us now to consult and provide the best equipment you need. Quality and durability are the hallmarks of PalmFox brand products. Try it.
These tubes are made in two typical styles. Applied finned tube which helically winds metal fins onto a tube or pipe. The second type, extruded finned tubes, are made by forming fins into a base tube creating integral fins on the outside and/or inside diameter.In a finned tube heat exchanger, heat is exchanged between a thermally efficient fluid that transports heat efficiently, such as a liquid which has some viscosity, and a fluid that does not, such as air or gas with little density.
Application
Finned tubes are used to relay heat in any industry where hot fluid has to be transferred to cold fluid through a proper medium. They expand the exterior of the tube. Finned tubes have the capacity to take the place of bare tubes with reduced volume and cost.