Spiral Wound Gasket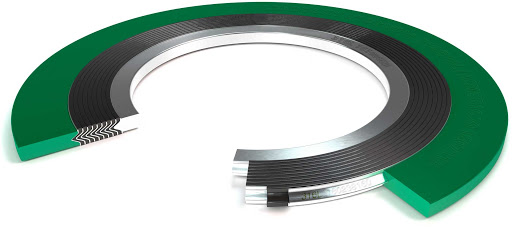 Spiral wound gaskets are used in high pressure and high temperature applications. ERIKS has a wide range of designs and materials. In addition, we can produce specially made rings very quickly in our own production facility.
PalmFox As a leading brand in the oil and gas industry world , guarantees its diverse and quality products. Just contact us now to consult and provide the best equipment you need. Quality and durability are the hallmarks of PalmFox brand products. Try it.
Spiral wound gaskets are semi-metallic gaskets that comprise of both metallic and non-metallic materials, wherein one material is wound around the other; thus bringing it the name 'spiral wound'. The metal offers strength and resiliency, while the non-metallic material provides sealability and conformability. The design of a spiral wound gasket is in the form of a metallic ring with flexible filler material in the center, so that the sealing property is maintained, no matter what the situation. The material selection for windings depends upon various factors like corrosion, operating temperature, fluid concentration, etc. The most commonly used metal for spiral wound gaskets is Stainless Steel; and the filler materials used for spiral wound gaskets are generally Graphite and Asbestos. These gaskets are designed specifically for high temperature and high pressure applications.
Applications
Although these spiral wound gaskets are used in applications where high temperature and high pressure are seen, but they can also be used in low temperature applications like in cryogenic facilities, chemical plants, and research laboratories, where low temperature storage solutions and subsidiary equipment coolant mechanisms are seen. Other applications where spiral wound gaskets are used are in extremely toxic applications like chemical processing plants and petrochemical refineries. You can see spiral wound gaskets placed in pumps, pipes, valves, heat exchangers, and other equipment that are used in a wide variety of industries like chemical, petroleum, power generation, metallurgy, and shipbuilding. This is because the materials used in building these gaskets is carefully chosen to withstand high temperatures, high pressures, and corrosion effectively.