Ring Type Joint Gasket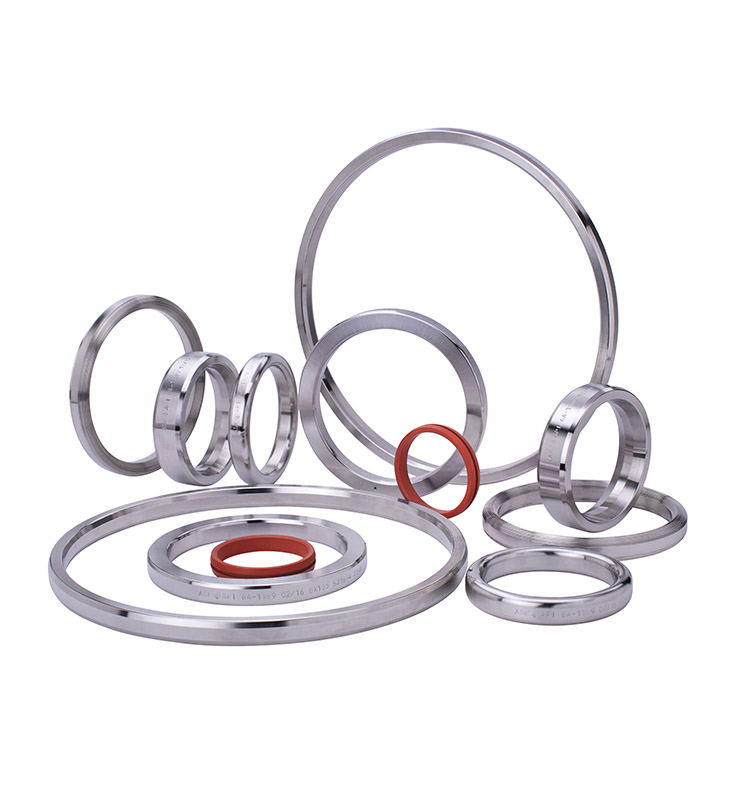 A solid metal gasket that is highly polised and softer than the flange material. The gasket is actually 'crushed' into flange (coining & intimate contact), creating a seal by filling imperfections and leak paths with gasket material. Under high sealing stress the gasket will deforms but the flange will not.
PalmFox As a leading brand in the oil and gas industry world , guarantees its diverse and quality products. Just contact us now to consult and provide the best equipment you need. Quality and durability are the hallmarks of PalmFox brand products. Try it.
Styles
R Oval or octagonal style of gasket
RX Self-energizing style of gasket
BX Used in API spec 6A flanges that have ring grooves machined into them to accept this style of gasket
SRX Similar to the RX style gasket with special vent holes to allow water to escape in subsea applications
SBX Similar to the BX style gasket with special vent holes to allow water to escape in subsea applications
Handling and Storage
It is important to use proper packaging, handling and storage methods as any bruise, gouge (dent, ding, etc.) or groove across the seal contact area may prevent uniform coining and continuous intimate contact, resulting in leakage in the area of damage. Any rough handling or impact contact against hard surfaces or objects may cause damage to a ring gasket that renders it unusable. Soft iron and carbon steel ring gaskets must be kept dry to prevent rust and pitting.
The plating on these ring gaskets will provide some rust protection for a short time but any extended storage in a damp atmosphere or wetness may destroy the usefulness of these gaskets. Stainless steel ring joint gaskets are more tolerant to wet and damp conditions.
Application
They are used predominantly in the petrochemical industry (offshore oil platforms, refineries) due to the high service pressures required in their processes.
Ring joing gaskets are precision engineered and machined to exact specifications with tight tolerances(ASME B16.20, API 6A).